In May I was fortunate to attend the World Universities Network (WUN)  annual conference in Perth as a delegate of Maastricht University for the Understanding Culture Global Challenge group. Reposted from the WUN website is an overview of the event, which discusses my presentation on the results of my NWO Rubicon research project on Eritrean and Nigerian migrants journeys to Europe.
WUN's three-day workshop 'Cultures in flux: Migration and cultural dynamics in the past and present' held in Perth from May 20-22, 2018, provided a pivotal opportunity to examine the aspects of culture people draw on when faced with the dangers of forced and unsafe migration and how heritage can help people deal with the associated trauma.
Associate Professor Tore Saetersdal (UiB), Chair of WUN's Understanding Cultures Global Challenge Steering Group, said the workshop also opened up opportunities for cross-disciplinary approaches to research into culture and 'the making of society', how culture helps people negotiate their situation as refugees and settle in a new land, and how new cultures shape the world we live in today.
Speaking in the first session, Elizabeth Brabec (University of Massachusetts) reflected on The Role of Heritage During Migration and Displacement symposium she'd facilitated in Amherst in May 2017, and on how the WUN group could build on this foundation and continue its discussions.
A keynote address by Professor Anne Bang (University of Bergen) 'Shooting stars: Living connectivity in early 20th century coastal East Africa – and tracing it 100 years later' was then followed by a presentation by Professor Ping-Sheng Wu and Sheng-Fa Hsu (National Cheng Kung University and Taipei National University of the Arts) 'From past to present: heritage and Migration of the Austronesian peoples in Taiwan'.
A diverse range of research topics featured in other workshop sessions – including hunting magic and death narratives, maritime migration, tangible and intangible heritage, digital kinning to support ageing people, and the discourse of displacement.
A presentation by Katie Kuschminder (Maastricht University), explored the experiences of Eritrean and Nigerian migrants prior to getting on the boats for Italy. Ms Kuschminder demonstrated that, contrary to popular belief, Italy was not the destination choice of most migrants. Most preferred to stay within Africa but were pushed onwards from Ethiopia, Sudan and Libya, as they could not find safety and sustainable lives in these countries.
'The journey before the boat and within Libya is also more dangerous than crossing the Mediterranean,' she said, 'and respondents [in my research] reported witnessing deaths, terrorism, and experiencing kidnapping and extortion.
'We cannot consider Libya as one country as the different tribal regimes manage irregular migration in different ways, which results in differing experiences for Eritreans that enter in South-east Libya, as compared to Nigerians that enter in south-central Libya."
Ms Kuschminder's research suggests that, in addition to the distinction between human smuggling (an agreement between migrant and smuggler) and human trafficking (an act of deception or coercion that results in a victim of human trafficking), 'migrant extortion' needed to be added to our categorization of understanding the movement of people across borders.
'Within this research, Eritreans were systematically kidnapped in Libya and extorted for money,' she said. 'This extortion was known and expected. Kidnapping and extortion are declared as Crimes Against Humanity.
'There is a responsibility of the global community to consider the implications of this extortion and how states can protect migrants from being extorted.'
A tour of Rottnest Island led by Professor Len Collard Noongar elder and professor in UWA's School of Indigenous studies and Professor Alexandra Ludewig from UWA's School of European Languages and Studies was a moving reminder of how colonisers can decimate an ancient Indigenous culture and its heritage – driving Indigenous people from their ancestral lands and using them as unpaid labourers.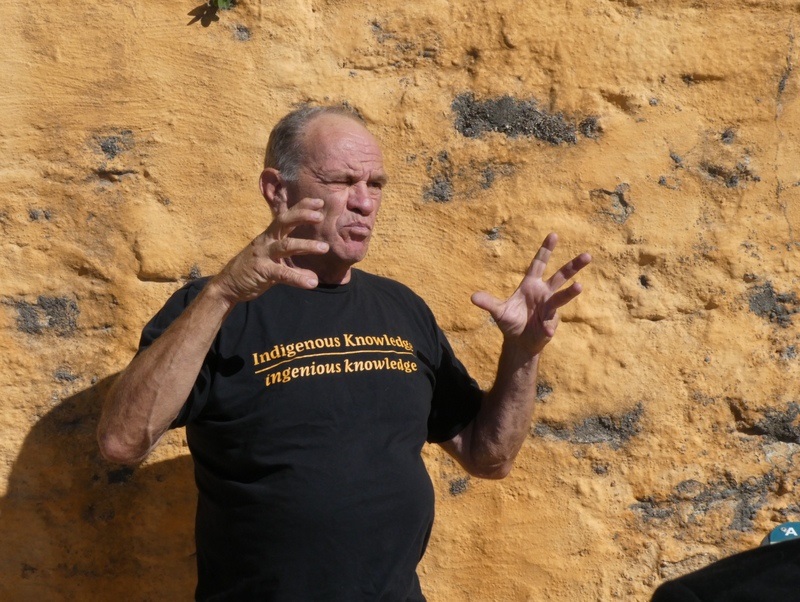 Professor Len Collard Noongar elder and professor in UWA's School of Indigenous studies 
These days Rottnest Island is a popular tourist spot but it was once a prison for Indigenous men. It is also the largest deaths in custody site in Australia, and the largest known burial ground of Aboriginal people. Workshop participants were troubled to learn that tourist accommodation had been made from the cells, and that they still housed holidaymakers. The discovery helped fuelled their discussions of several significant questions:
How can we decolonize our discussions?
How are Aboriginal, First Nation perspectives informing discussions relating to culture, migration and heritage in Australia?
How can the richness of WUN and WUN partners be used to help different multiple disciplines working together?
How are the issues of culture and cultural knowledge now playing into the SDGs?
Ann Singleton (Bristol), Vice Chair of WUN's Understanding Cultures Global Challenge Steering Group (Migration theme) and academic lead of Migration, Development and Global Transformations network (MDGT), said WUN was well equipped to provide the interdisciplinary perspectives needed to address migration across all of the SDGs. She also said the Migration Data Portal and other MGDT initiatives were feeding global capacity building and development; improving data and analysis for migration and development; and informing discussions of the Global Compact on Migration.
There was now a growing recognition of the need for migration scholarship to take place in conversation between and across the disciplines, she said, and to be decolonised and rooted in the experiences and insights of the Global South.
Workshop participants determined priority themes for 2018 to 2019. They include:
Migration: Identifying gaps in policy data, bringing scholarship to capacity development; borders and boundaries, securitisation and rights; and using the reach of WUN to map the consequences of migration policies.
Heritage: Heritage through the lens of mobility, identity and sustainability.
Merging Migration and Heritage: Memorials for the last rights, andUNESCO White Paper on Migration, Culture, and Heritage.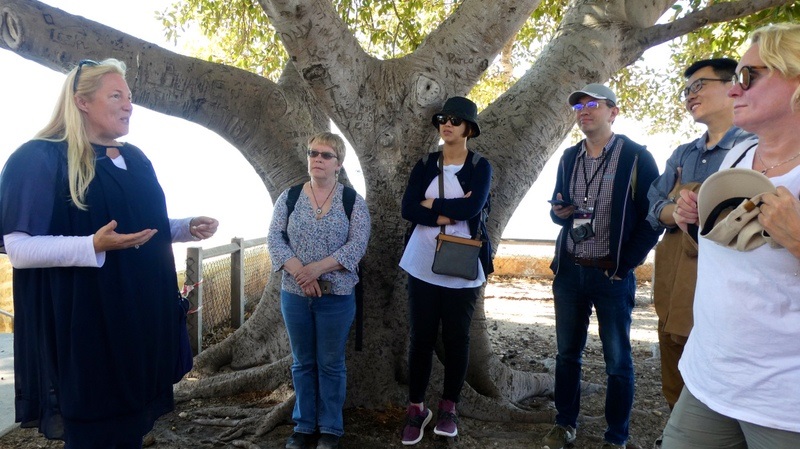 Activities for the coming year will include:
Developing a project to support the establishment and preservation of burial sites and memorials to people lost in migration – initially in the Mediterreanean and on land, with subsequent support for initiatives in all global regions.
Holding the group's next workshop in Africa.
Building on the work of the MGDT network and on the discussions at the WUN AGM workshops in Amherst 2017 and Perth 2018.
Facilitating the first Migration data for policy at the University of Bristol Summer School from July 8-12, 2018.
Extending the WUN-IOM internship scheme for students to visit IOM offices
Developing Heritage as a major theme.
Developing contact with international heritage organizations, i.e. ICOMOS, ICCROM, and UNESCO.
Liaising with WUN's other Global Challenge groups.